Holiday Story: Homage to the Star David Bowie
Inspiration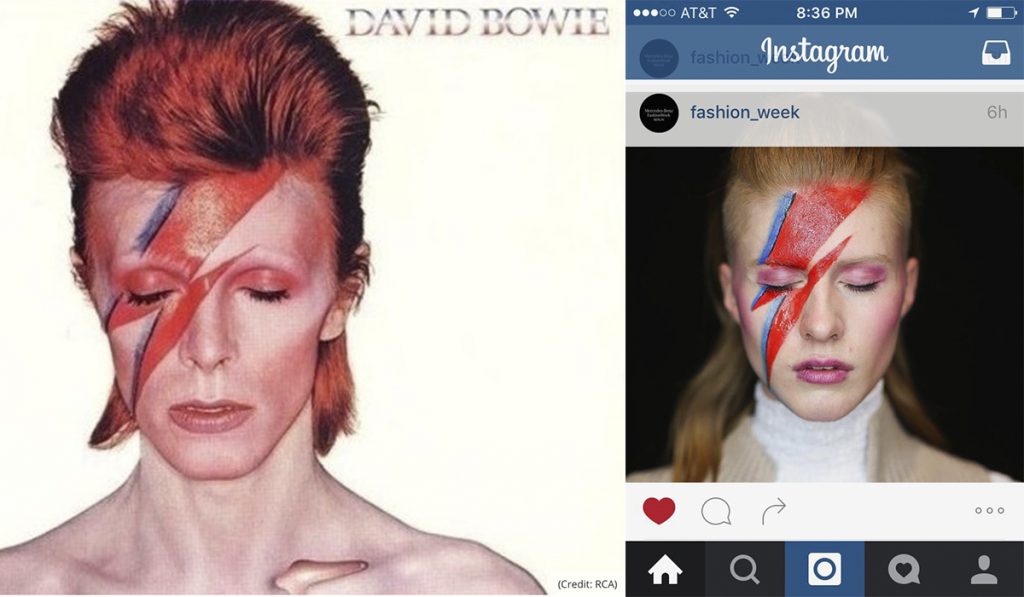 The year of 2016, Bowie passed on, sending an amazing star onto the next world. I had seen this incredible retrospective of his work, costumes, and videos at the Victoria & Albert in London, and loved the idea of doing an homage.
The Photoshoot
This photoshoot was far, far simpler than the previous year's! I used the same white background as 2015, and the makeup was certainly a lot simpler.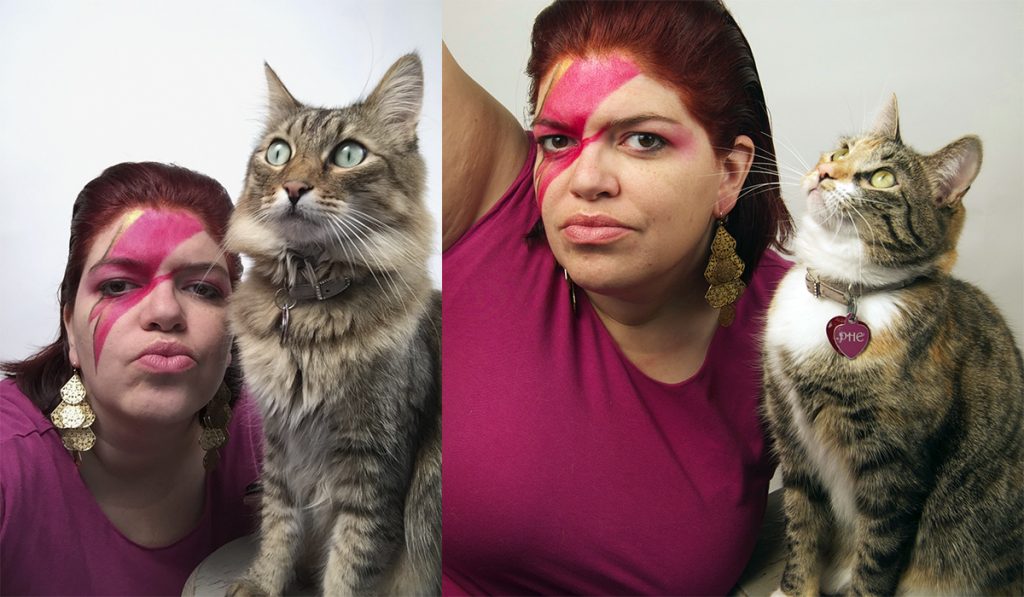 My hair stylist worked up the Bowie-esque hair for me; though, she didn't know what exactly I was using it for.
The Styling/Filtering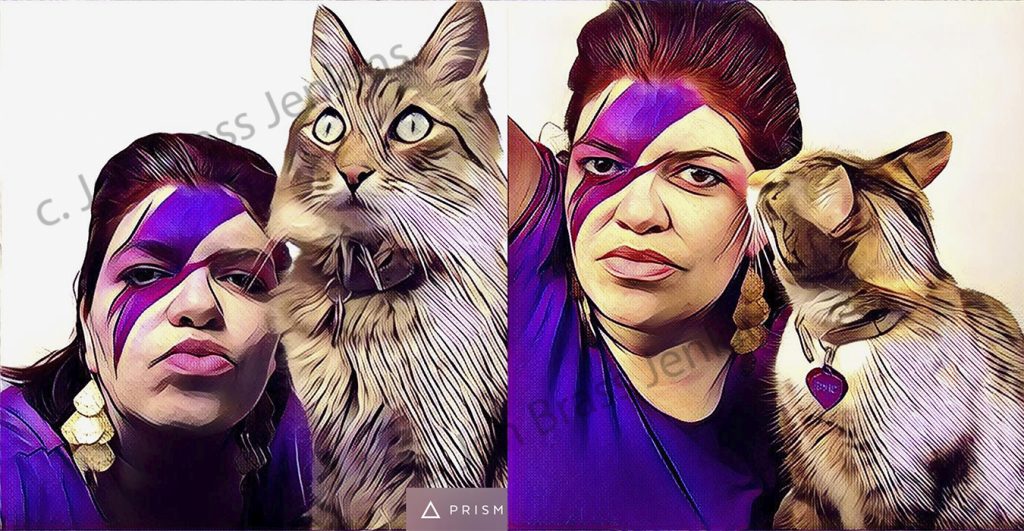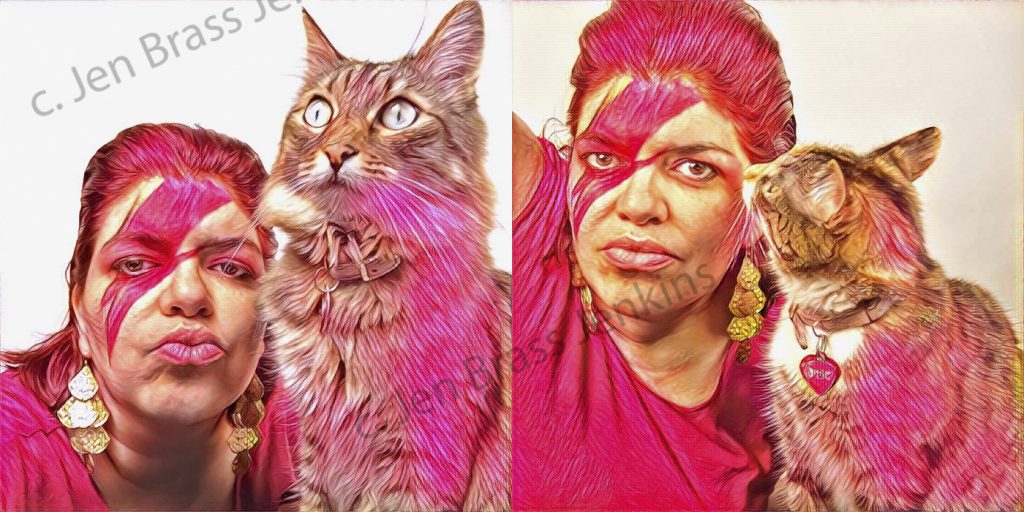 Card Covers: 2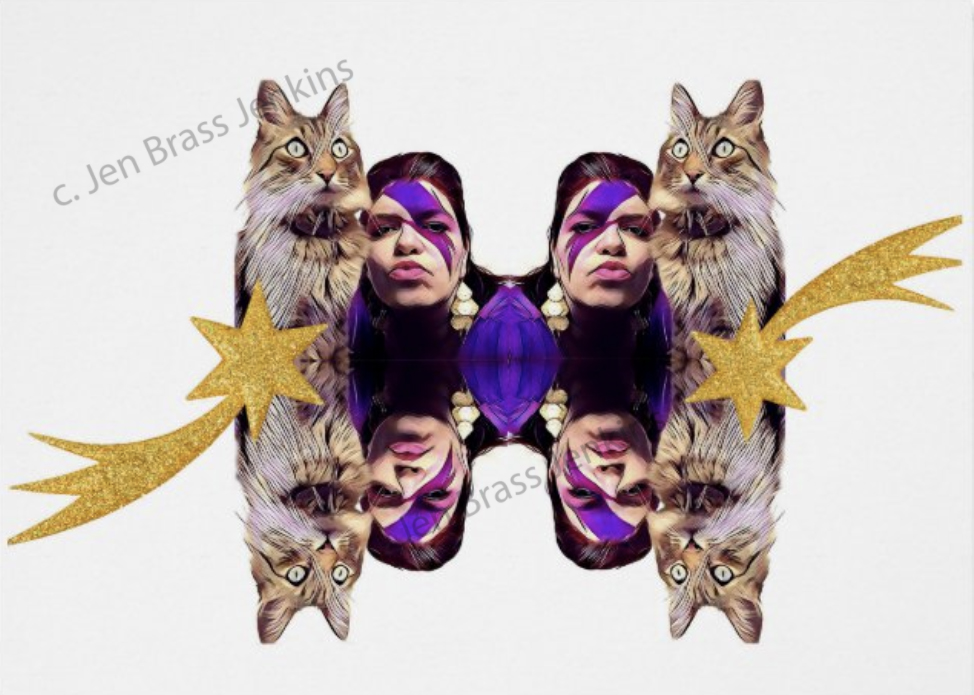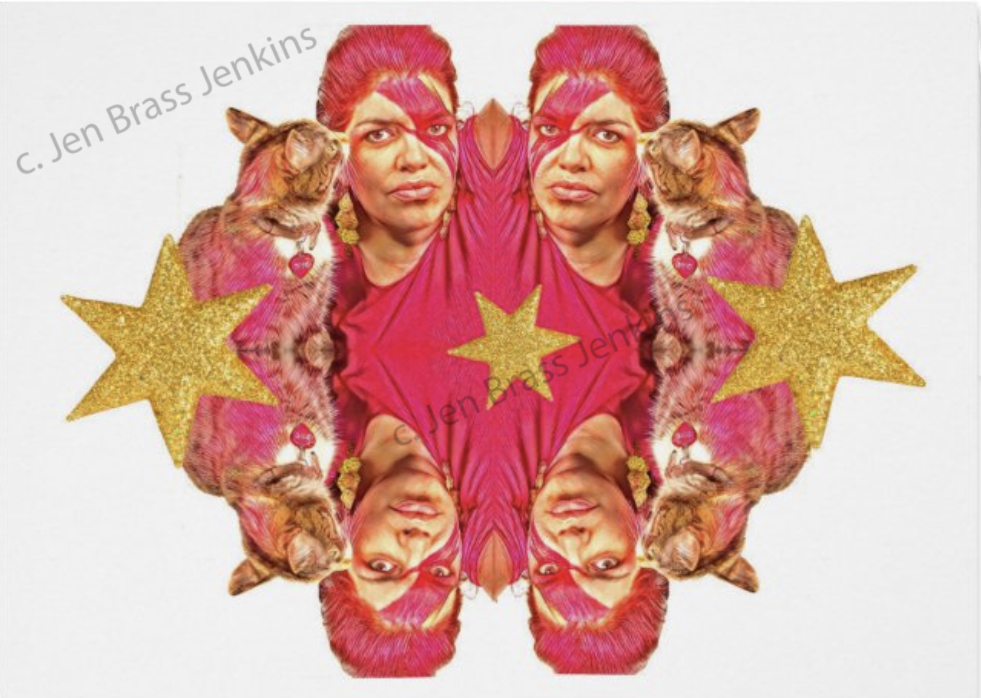 The Story Inside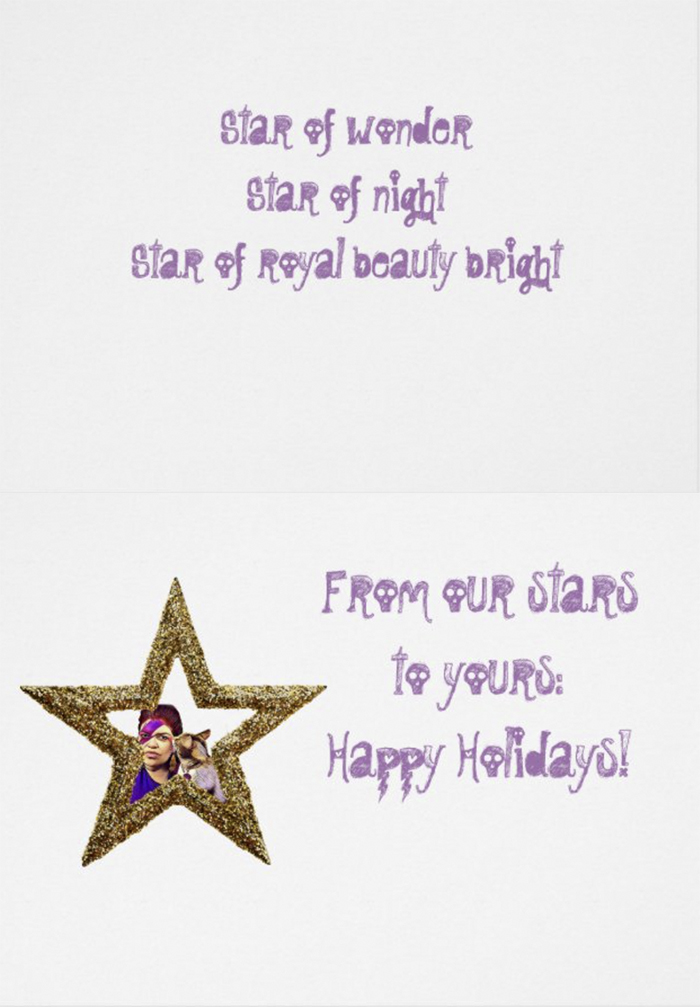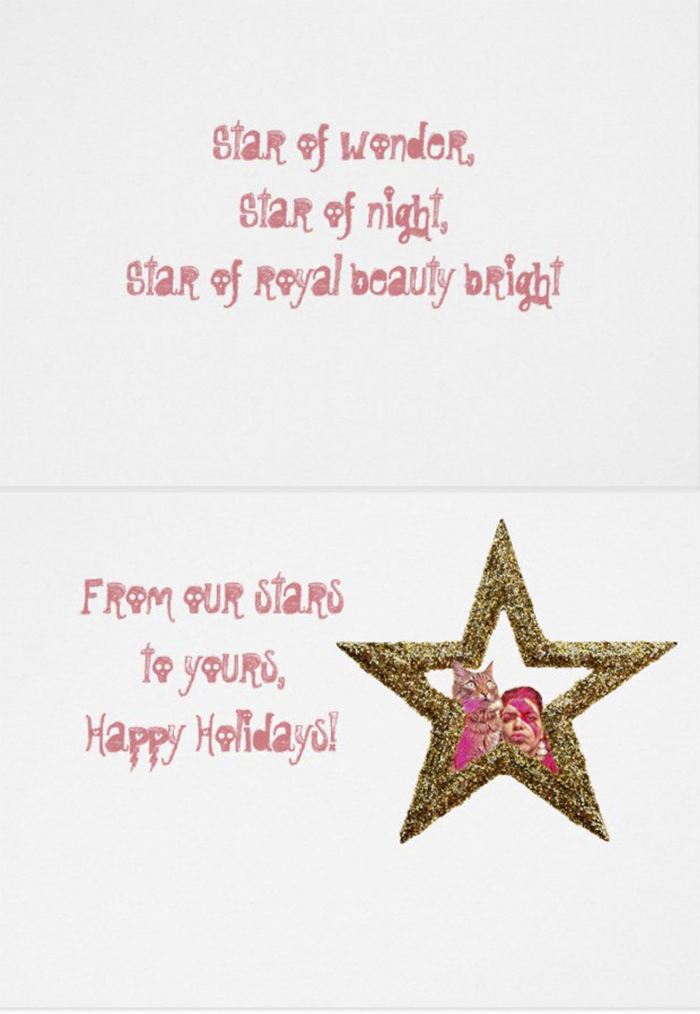 The Back